MUMBAI CONFERENCE 2020
Laws, policies, guidelines and gender identities
Call for papers
Travel information
Registration
Abstract submission
3
rd

International Social Work & Sexualities Conference: Laws, policies, guidelines and gender-sexuality identities

25 – 27 November 2020
Conference Host: School of Social Work at the Tata Institute of Social Sciences Mumbai, India
We invite papers on the themes of (but not limited to):
LGBTQ+ issues
Framing the gender-sexual non-normative with reference to regional/ geographic/ cultural contexts
Childhood sexuality
Reproductive justice
Sexual politics and political activism
Debates around sexual assault laws
Issues related to sex work
Issues connected to living with HIV/AIDS
Intimacies
How sexualities and genders affect access to social services
Disability and sexuality
Theoretical implications of queer and post-queer theory
DEADLINE
The deadline for submission is 31 January 2020.
SUBMISSIONS
Abstracts of 350 words should be submitted online by clicking on the tab "abstract submission".
Alternatively, if you are experiencing technical issues you can submit your abstract by email to socialworksexuality@gmail.com with 'SWSConf2020' in the subject line. In the abstract, please specify whether your submission is for oral, poster or symposia presentation.
CONFIRMATION
Confirmation of papers accepted will be available from 1 March 2020. Further information about the conference will be available in due course.
ORGANISING COMMITTEE:
Alfonso Pezzella, Lecturer in Mental Health and Co-Chair, Sexuality & Social Work Group, Middlesex University, United Kingdom
Dr Melissa Bird, Social Worker and Life Coach Co-Chair, Sexuality & Social Work Group, United States
Dr Ketki Ranade, Assistant Professor and Chairperson Centre for Health and Mental Health, School of Social Work, Tata Institute of Social Sciences, India
Prof Shubhada Maitra, Professor and Dean of the School of Social Work, Tata Institute of Social Sciences, India
Conference venue:
The conference will take place at the Tata Institute of Social Sciences in Mumbai, India.
Address: V.N. Purav Marg Deonar Mumbai – 400088.
Airfares: 
If you are travelling to the conference by air, the nearest airport is Chhatrapati Shivaji International Airport which is well connected with major cities around the world. There are also direct flights from New Delhi Airport (Indira Gandhi International Airport) should you wish to arrive there.
Recommended hotels:
Hotels closer to venue of conference (within 3-5 kms, travel time of 15-20 minutes by private transport)
http://www.jewelofchembur.com/
https://www.hotelmaharana.com/
Hotels near Mumbai International Airport –
Hyatt Regency – https://www.hyatt.com/en-US/hotel/india/hyatt-regency-mumbai/mumba?icamp=hy_mumba_hpdestinationbubble_en_P244
J W Marriott – https://www.marriott.com/hotels/travel/bomsa-jw-marriott-mumbai-sahar/
ITC Maratha – https://www.itchotels.in/hotels/mumbai/itcmaratha.html
Other luxury hotels in Mumbai
https://www.tajhotels.com/en-in/taj/taj-mahal-palace-mumbai/
https://www.tajhotels.com/en-in/taj/taj-lands-end-mumbai/
Visas: 
Depending on your nationality or passport holder, you will need to get a visa before travelling to India. India issues various types of visas, including transit visas and e-visas.
You can find further information on the Indian High Commission website or the Indian Immigration Bureau website.
The conference organisers are able to issue invitations letters to attendees who wish to attend the conference after they have successfully registered for the conference.
If you're applying for an e-visa, check you meet the eligibility criteria. You can find out more about this on India's e-visa website.
There have been changes made by the Indian Government on visa formalities for foreigners who are hospitalised in India when travelling on a short-term tourist visa. If you or someone you are travelling with is travelling on a tourist visa and is hospitalised, get in touch with the local Foreigners Registration Office (FRO) to check if visa conversion is required.
India's Bureau of Immigration has announced that with immediate effect, foreign nationals who arrive at an Indian port holding non-machine readable passports will be denied entry. Carriers who transport foreign passengers holding non-machine readable passports may be subject to a fine.
Airport tax
User Development Fees (UDF) apply at many airports. The fees are around Rs.1,000 per international passenger and Rs.150 to 260 per domestic passenger. This should already be included in the cost of airline tickets. If for any reason the fee is not included in your ticket it will be collected at the airport check-in counter in Indian rupees.
Currency
The currency of India is the Indian rupee (INR).
There are restrictions on bringing Indian rupees into India. Visitors, including tourists, are not permitted to bring any amount of Indian currency into the country. If you are visiting India, you can bring cash or travellers' cheques (in pounds sterling or another foreign currency) and/or a bank card with you and exchange or withdraw rupees once in India. You will have to declare any amount exceeding US$5,000 in notes, or US$10,000 in notes and travellers' cheques combined.
Electricity in India
In India the power plugs and sockets are of type C, D and M. The standard voltage is 230V.
In India the power plugs and sockets are of type C, D and M. Check out the following pictures.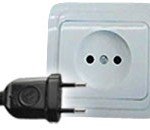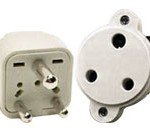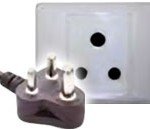 Registration for the conference and to pay the conference fees will open soon.
Conference fees:
Early bird rate
Regular

Gala dinner
(optional)
International delegates

 

$350
$450
$20
Local Delegates from India

 

₹4000
₹4500
₹1440
International Students

 

$100
$150
$20
Local Students from India

 

₹2000
₹2500
₹1440
NGO and NGO workers

 

₹2000
₹2500
₹1440