MUMBAI CONFERENCE 2020
Laws, policies, guidelines and gender identities
Call for papers
Keynote Speakers
Travel information
Registration
Abstract submission
3
rd

International Social Work & Sexualities Conference: Laws, policies, guidelines and gender-sexuality identities

25 – 27 November 2020
Conference Host: School of Social Work at the Tata Institute of Social Sciences Mumbai, India
We invite papers on the themes of (but not limited to):
LGBTQ+ issues
Framing the gender-sexual non-normative with reference to regional/ geographic/ cultural contexts
Childhood sexuality
Reproductive justice
Sexual politics and political activism
Debates around sexual assault laws
Issues related to sex work
Issues connected to living with HIV/AIDS
Intimacies
How sexualities and genders affect access to social services
Disability and sexuality
Theoretical implications of queer and post-queer theory
DEADLINE
The deadline for submission is 28th February 2020.
SUBMISSIONS
Abstracts of 350 words should be submitted online by clicking on the tab "abstract submission".
Alternatively, if you are experiencing technical issues you can submit your abstract by email to [email protected] with 'SWSConf2020' in the subject line. In the abstract, please specify whether your submission is for oral, poster or symposia presentation.
CONFIRMATION
Confirmation of papers accepted will be available from 3rd April 2020. Further information about the conference will be available in due course.
ORGANISING COMMITTEE:
Alfonso Pezzella, Lecturer in Mental Health and Co-Chair, Sexuality & Social Work Group, Middlesex University, United Kingdom
Dr Melissa Bird, Social Worker and Life Coach Co-Chair, Sexuality & Social Work Group, United States
Dr Ketki Ranade, Assistant Professor and Chairperson Centre for Health and Mental Health, School of Social Work, Tata Institute of Social Sciences, India
Prof Shubhada Maitra, Professor and Dean of the School of Social Work, Tata Institute of Social Sciences, India
Professor Shubhada Maitra
Shubhada Maitra is Professor and Dean, School of Social Work, Tata Institute of Social Sciences, Mumbai. She has an M.A. in Medical and Psychiatric Social Work, TISS, Mumbai and a Ph.D. in Social Work from Mumbai University. Her areas of interest include mental health, gender, sexuality and violence with a focus on women and children. Her PhD thesis focused on mental health consequences of childhood sexual abuse.
She is the Faculty-in-Charge of two field action projects of TISS: Muskaan, the child and adolescent guidance centre of TISS and Tarasha, that works towards recovery and reintegration of women living with mental illness.
She has experience of working on issues of sexual harassment at the workplace and has functioned as an external member on the Committee for Prevention of Sexual Harassment at the Workplace for several large corporate organisations based in Mumbai with business all over India.  She has contributed several articles to national and international journals and edited volumes.
Ms. Meena Saraswathi Seshu
Ms. Meena Saraswathi Seshu is the General Secretary of the Sampada Grameen Mahila Sanstha [SANGRAM], a health and human rights NGO based in the rural districts of western Maharashtra and north Karnataka in India. In 1992, Meena was instrumental in guiding SANGRAM in the change of direction of its work. Under her stewardship, SANGRAM began to address social inequality and to promote justice among marginalized communities, discriminated against because of sexual preference, sex work, HIV status, gender, caste and religious minority. Meena has steered this womencentered organization to focus on building solidarity among diverse and marginalized communities by using a rights-centered approach to selfdetermination that organizes the voiceless to collectivize. SANGRAM is an umbrella organisation that has initiated communities to collectivise to fight for their rights. Veshya Anyay Mukti Parishad [ VAMP],[ Female sex workers], Muskan [ Male and Transgender women in sex work], Mitra [Children of sex workers], Vidrohi Mahila [ rural women's collective] and Nazariya, [Muslim Women's collective].
Professor Julie Fish
Professor Julie Fish is Chair in Social Work and Health Inequalities and Director of the Centre for Lesbian, Gay, Bisexual Trans and Queer Research at De Montfort University, Leicester, UK. Professor Fish is also the Deputy Director, Institute of Health, Health Policy & Social Care.
Professor Julie Fish has written widely on LGBT health and health inequalities; in particular, a jointly edited collection by Policy Press, Lesbian, gay, bisexual and trans health inequalities: International perspectives in Social Work. She has been an active member of a number of Department of Health advisory groups; in addition to working alongside community-based organisations as a scholar-activist. She has conducted several projects among LGB people with cancer funded by the Department of Health, the ESRC and Macmillan Cancer Support. Drawing on Antonovsky's theory of salutogenesis, a recent paper argues that healthcare environments which facilitate disclosure can potentially enhance quality of life and recovery. She is currently developing a project, utilising co-production approaches, to address loneliness and social support for older women from marginalised communities (African Caribbean, South Asian, white working class and LBQ women).
email:  [email protected]
Twitter: @LGBTequalhealth
Professor Mark Henrickson
Professor Mark Henrickson (he/him) is Professor of Social Work at Massey University, Auckland, Aotearoa New Zealand where he has been since 2003.  He worked for many years in HIV-related health and mental health care before coming into the academic sector. He has published on HIV prevention, care delivery, and programme design and evaluation. Mark was the project leader on Lavender Islands: Portrait of the Whole Family (2004), the first national study of sexual minorities in Aotearoa New Zealand. He has published extensively on gender and sexually diverse populations, and led the AfricaNZ Health study on Black African new settlers in Aotearoa New Zealand (2012-13). His interest in HIV led him to a passion for international social work. He has provided technical advice on HIV in the Pacific for international NGOs, and has carried out in-country research and consultations in Tonga, Vanuatu, Fiji, Kiribati, Cook Islands, Indonesia and Sri Lanka. He was very active on the boards of the Asia Pacific Association for Social Work Education (2006-2017) and the International Association of Schools of Social Work (2012-2018), and served on the task forces that developed the joint Global Definition of Social Work (2014) and the joint Global Social Work Statement of Ethical Principles (2018). He was the recipient of the Eileen Younghusband Award in Seoul, ROK in 2016. His recent major publications include the edited book Getting to Zero: Global Social Work Responds to HIV (available free to download on the UNAIDS website) released in 2017, and a co-authored book Vulnerability and Marginality in Human Services (with Christa Fouché; Routledge, also in 2017). His current funded research explore the ethics of intimacy and sexuality in residential aged care.
Mark has masters' degrees in theology and in social work, and earned his PhD from the University of California Los Angeles.  He is a registered social worker in New Zealand.
Conference venue:
The conference will take place at the Tata Institute of Social Sciences in Mumbai, India.
Address: V.N. Purav Marg Deonar Mumbai – 400088.
Airfares: 
If you are travelling to the conference by air, the nearest airport is Chhatrapati Shivaji International Airport which is well connected with major cities around the world. There are also direct flights from New Delhi Airport (Indira Gandhi International Airport) should you wish to arrive there.
Recommended hotels:
Hotels closer to venue of conference (within 3-5 kms, travel time of 15-20 minutes by private transport)
http://www.jewelofchembur.com/
https://www.hotelmaharana.com/
Hotels near Mumbai International Airport –
Hyatt Regency – https://www.hyatt.com/en-US/hotel/india/hyatt-regency-mumbai/mumba?icamp=hy_mumba_hpdestinationbubble_en_P244
J W Marriott – https://www.marriott.com/hotels/travel/bomsa-jw-marriott-mumbai-sahar/
ITC Maratha – https://www.itchotels.in/hotels/mumbai/itcmaratha.html
Other luxury hotels in Mumbai
https://www.tajhotels.com/en-in/taj/taj-mahal-palace-mumbai/
https://www.tajhotels.com/en-in/taj/taj-lands-end-mumbai/
Visas: 
Depending on your nationality or passport holder, you will need to get a visa before travelling to India. India issues various types of visas, including transit visas and e-visas.
You can find further information on the Indian High Commission website or the Indian Immigration Bureau website.
The conference organisers are able to issue invitations letters to attendees who wish to attend the conference after they have successfully registered for the conference.
If you're applying for an e-visa, check you meet the eligibility criteria. You can find out more about this on India's e-visa website.
There have been changes made by the Indian Government on visa formalities for foreigners who are hospitalised in India when travelling on a short-term tourist visa. If you or someone you are travelling with is travelling on a tourist visa and is hospitalised, get in touch with the local Foreigners Registration Office (FRO) to check if visa conversion is required.
India's Bureau of Immigration has announced that with immediate effect, foreign nationals who arrive at an Indian port holding non-machine readable passports will be denied entry. Carriers who transport foreign passengers holding non-machine readable passports may be subject to a fine.
Airport tax
User Development Fees (UDF) apply at many airports. The fees are around Rs.1,000 per international passenger and Rs.150 to 260 per domestic passenger. This should already be included in the cost of airline tickets. If for any reason the fee is not included in your ticket it will be collected at the airport check-in counter in Indian rupees.
Currency
The currency of India is the Indian rupee (INR).
There are restrictions on bringing Indian rupees into India. Visitors, including tourists, are not permitted to bring any amount of Indian currency into the country. If you are visiting India, you can bring cash or travellers' cheques (in pounds sterling or another foreign currency) and/or a bank card with you and exchange or withdraw rupees once in India. You will have to declare any amount exceeding US$5,000 in notes, or US$10,000 in notes and travellers' cheques combined.
Electricity in India
In India the power plugs and sockets are of type C, D and M. The standard voltage is 230V.
In India the power plugs and sockets are of type C, D and M. Check out the following pictures.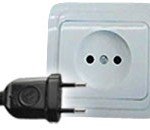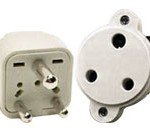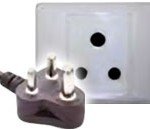 Registration for the conference is now open –
follow this secure link from the Tata Institute of Social Care to register.
Please note that when clicking on the link, make sure to select 'THIRD INTERNATIONAL SOCIAL WORK AND SEXUALITIES CONFERENCE' as well as the correct fee type that applies to you as per the table below.
The fee payment will be taken in Indian Rupees and the fees below are approximate exchange rates in US dollars. In addition to the fees a small local government fee is included in the price.
Early bird rate
Regular

Gala dinner
(optional)
International delegates

 

$350 (approximately)
$450
(approximately)
$20
(approximately)
Local Delegates from India

 

₹4000
₹4500
₹1440
International Students

 

$100
(approximately)
$150
(approximately)
$20
(approximately)
Local Students from India

 

₹2000
₹2500
₹1440
NGO and NGO workers

 

₹2000
₹2500
₹1440
Please note that you will need to provide evidence on registration of the category you have selected above.
Important dates:
| | |
| --- | --- |
| Abstraction submission commences | 7th May 2019 |
| Registration announcement | 31st May 2019 |
| Late date for submission of abstracts | 28th February 2020 |
| Notification of accepted papers | 3rd April 2020 |
| Early bird registration closing date | 30th April 2020 |
| Regular registration closing date | 31st August 2020 |
| Pre-Conference Programme | 25th November 2020 |
| Conference Day 1 Programme | 26th November 2020 |
| Conference Day 2 Programme | 27th November 2020 |
The call for abstracts has now closed.